Current Announcements -September 11, 2022
Welcome to Rock Presbyterian Church (ECO). We are glad you are here. Childcare is available for four years and younger in the Christian Education building. Children's worship bags are available for use during the service. Please see an usher for assistance. Please silence all mobile devices.
The floral arrangement is to the glory of God and in honor of Debbie Leonard, for her faithful service to her Lord, her family, her Rock Presbyterian Church family, and the many educational communities she has been involved with in Greenwood. Given by her devoted family.
YOUTH! YOUTH! YOUTH! - No meeting tonight - school break! NEXT WEEK - PIZZA & MOVIE NIGHT! Meet in the fellowship hall, 5:00 p.m.-7:00 p.m. DENVER DOWNS and DINNER OUT, 2:30 p.m.-8:00 p.m., Sunday, October 9,
ROCK JAM NO MEETING TODAY. Join us next week at 5:00 p.m. for PIZZA & GAME NIGHT! Meet at the Mission House for all the fun. Parent helpers for the evening are the Sisiam & Miller families. ONE SPOT LEFT to sign up to provide a meal for our group of about 20 on Sunday evenings! Sunday November 13 is open! Sign up here: https://takethemameal.com/THXB4985. Thank you so much!
The MEN'S ZOOM BIBLE STUDY continues tomorrow at 6:00 p.m. Join the men of the church for a study of the Book of Acts. Zoom invitations will be sent out each Monday from the church office.
MEN'S BREAKFAST, Saturday, October 1, at 8:00 a.m. at the Mission House. All men invited! Come for a brief devotion, hot breakfast, and fellowship.
ADOPT A HIGHWAY, Saturday, October 1, 9:00 a.m. Your help is needed to keep our section of the highway clean. Please meet at the Mission House to suit up and head out. The more volunteers we have the better it goes!
C.H.O.P. Community Hour of Prayer, Wednesday, October 5, at 7:00 a.m. at Howard's on Main. Join your Christian brothers and sisters from the community to pray for our nation. Guest speaker is Robbie Earle, pastor of Legacy City Church. All are welcome!
"DEFENDING OUR MARRIAGES," a seven-week Bible study on the gift and responsibility of marriage will be led by Dr. Leonard on Sundays this fall, starting Sunday, October 9, from 5:00 p.m.-6:30 p.m. Childcare and nursery available. Please sign up in the church office at mfisher@rpcgwd.org. Seating is limited.
CHRISTMAS IS COMING TO RPC! And you can be part of it! We will be putting together a Rock Advent Devotional and would love for you to write a brief devotion for it! Devotions include a scripture, prayer, and brief reflection, special Christmas tradition, or memory to share and glorify our Lord! Sign up this week in the church office. Devotions due by Friday, October 28.
CALLING ALL COLLEGE STUDENTS/COLLEGE STUDENT PARENTS! Please confirm or update your address for the upcoming school year in the church office. Adopt A College Student gift cards begins soon!

__________________________________
RPC "ONE CAN" MINISTRY
Thank you for generously giving to the Greenwood Food Bank. Your donations will continue to help provide for those who need it most in our community. Thank you for your support!
**Please note that the Food Bank cannot accept expired food items or egg cartons.**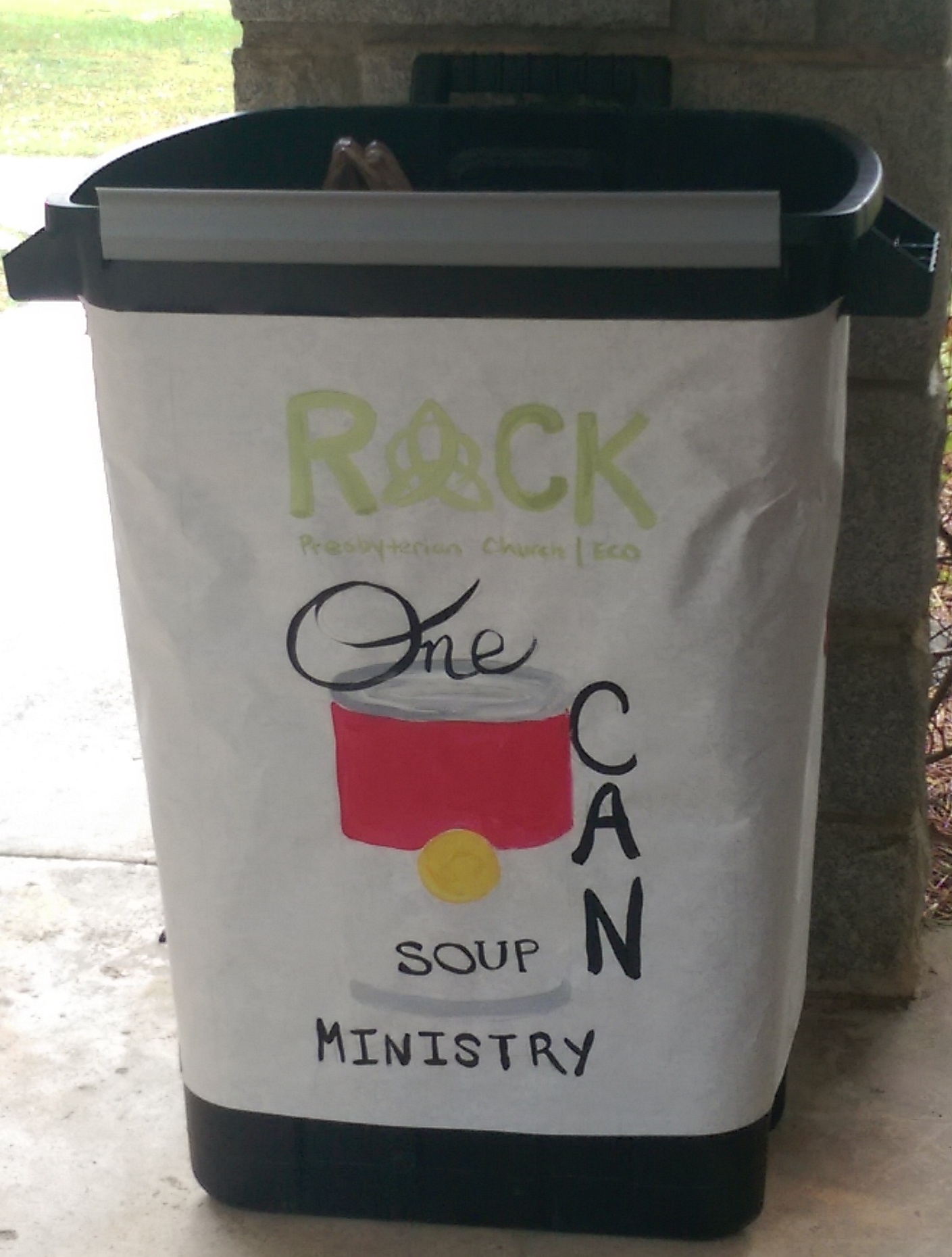 One can, CAN make a difference!!!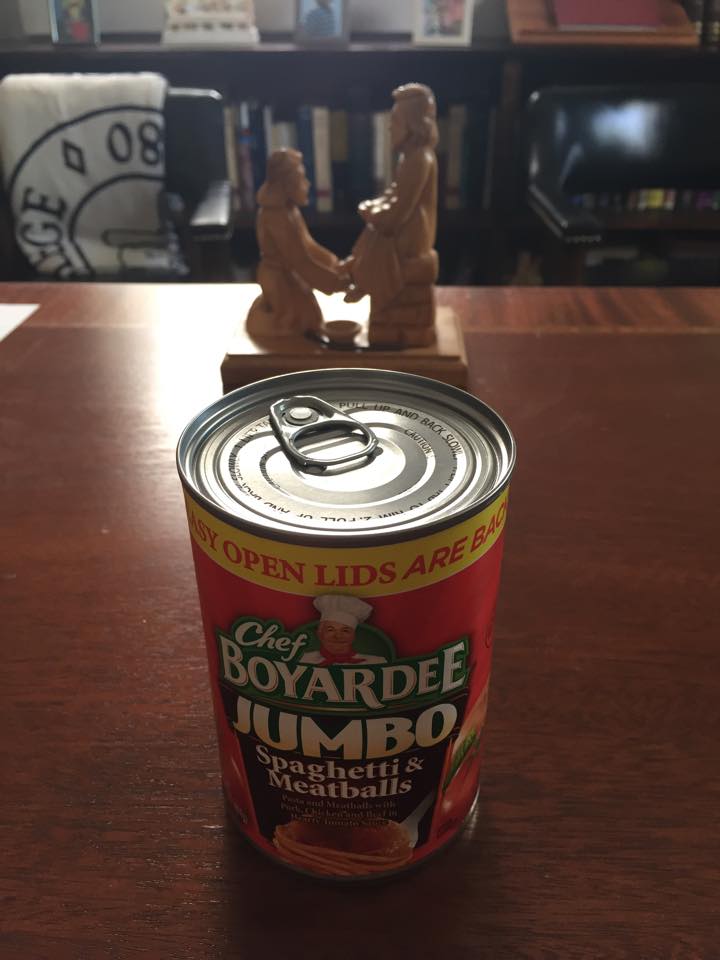 .