Current Announcements -June 26, 2022
Welcome to Rock Presbyterian Church (ECO). We are glad you are here. Childcare is available for four years and younger in the Christian Education building. Children's worship bags are available for use during the service. Please see an usher for assistance. Please silence all mobile devices.
Assisting with worship this morning is Craig Williams. Craig is an elder in the Class of 2023 and is co-chair of the Buildings and Grounds Committee.
The floral arrangement is given by Stan and Margaret Moore to the glory of God and thanking God for all of His blessings and in celebration of 16 years of marriage.
NEXT SUNDAY!! JOIN US for ONE SERVICE at 10:00 a.m. in the sanctuary. Rev. Stan Colbert will lead us in worship on this special morning. We will share in the sacrament of Holy Communion. Please make your plans to attend.
The CHURCH OFFICE will be closed on Monday, July 4, in celebration of the holiday. We pray everyone has a safe and happy Fourth of July celebration.
Take the summer break that refreshes! Come to an ICE CREAM INSPIRATIONAL Sunday, July 24, 6:30 p.m. in the fellowship hall. Guest speaker is Ben Hjalmer, who will share about his work with FCA and his family's journey with fostering and adoption. Bring homemade ice cream, (or store bought), toppings, and a friend! There will also be a Children's program and nursery!
YOUTH, come early and meet at 5:00 p.m. for volleyball and pizza & stay to hear Ben Hjalmer and for ice cream!
YOUTH! YOUTH! YOUTH! PASSION CAMP is just a few weeks away and will be here before you know it! Meet Monday, July 11, 6:30 a.m., at the church to leave. We will return on Friday evening, July 15!
GREENVILLE DRIVE, FRIDAY, JULY 29, 5:00 p.m.-10:00 p.m. – all youth & families invited!. Reserve now in the church office.
ATTENTION CHILDREN! Children's pew Bibles are coming soon to a pew near you for you to use on Sundays.
NEED PRAYER? The RPC PRAYER TEAM invites all who would like to join in prayer, to come every Monday at 1:30 p.m., to the sanctuary. All welcome!
ONE CAN MINISTRY CONTINUES! Please bring non-perishables and place in the bins located in the breezeway on Sunday mornings. Your support of this ongoing ministry supports the Greenwood Food Bank.

.
__________________________________
RPC "ONE CAN" MINISTRY
Thank you for generously giving to the Greenwood Food Bank. Your donations will continue to help provide for those who need it most in our community. Thank you for your support!
**Please note that the Food Bank cannot accept expired food items or egg cartons.**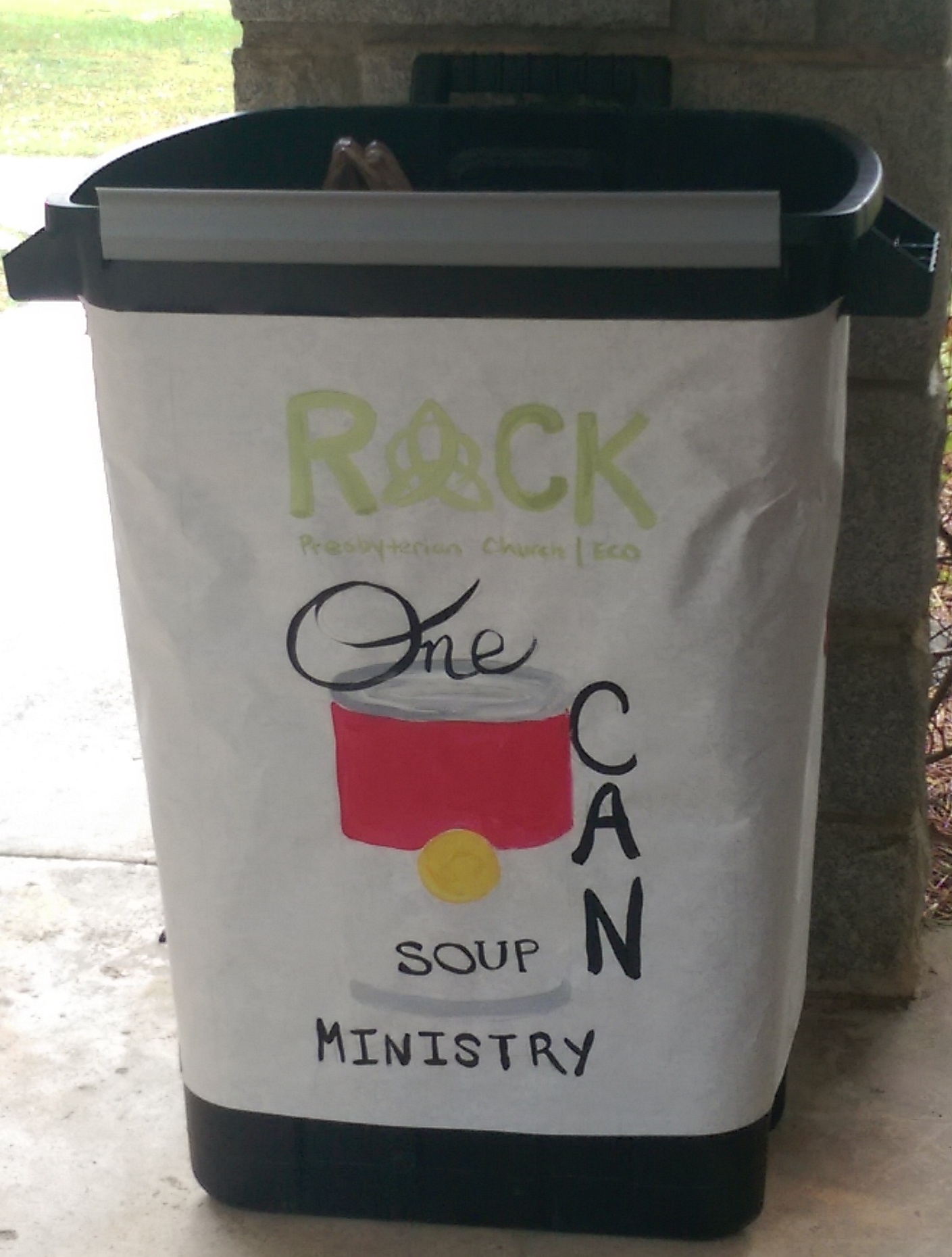 One can, CAN make a difference!!!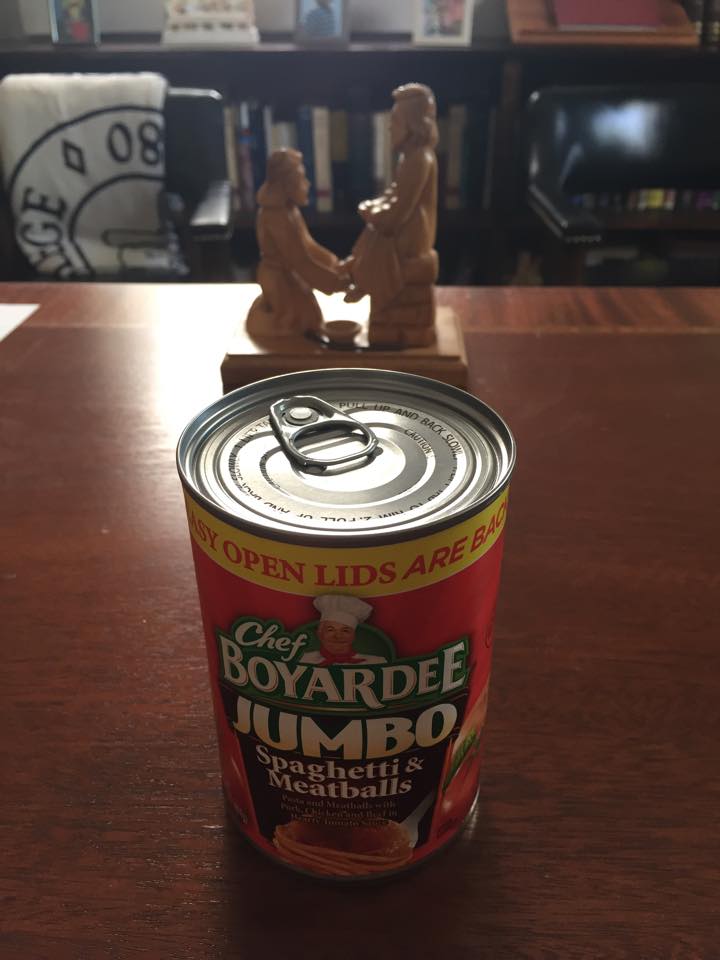 .